4 Facts about Promotional Inflatable Mini Beach Balls
Yes, summer is approaching and families are already started planning their beach holidays. What are your plans for this summer? Let's make your brand popular this summer and by the end of the season, you will have some cool memories too. Each promotional event, activity or product will leave some good memories for sure. With our 3 Inch Promotional Inflatable Mini Beach Balls, you will surely get to gift a lot of cherishing moments to your customers. Balls are a very influential toy kids will always enjoy spending time with. Baseball, tennis ball, soccer ball etc are just few among them. Beach balls are one of a kind when it comes to having fun safe and sound.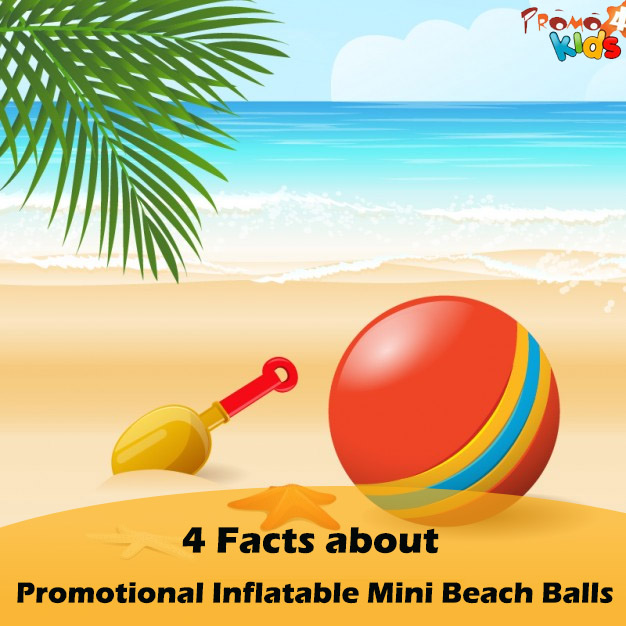 There are two reasons why you should be picking these balls for promoting your brand. The huge popularity of these balls and also the high visibility they offer for the imprint. We would like to share with you some of the best ways to make your promotions with these custom beach balls a huge success. Utilizing kids' promotional products is easy, fun and super effective if you are doing it right. With us, you will always be on the winning side and we want all your promotions to stay up to the expectations. Here we are presenting you 4 easy steps to exploit our promotional inflatable mini beach balls in favor of your campaign.
Wonderful Beach Accessories
The first thing to know when trying out a promotional item to grab the attention of kids is to know how to apply them. No matter what item you are using, knowing where to place them will give you a big advantage. In the case of beach balls, the ideal place to plan a giveaway will be the beach itself. There are more suitable places but The Beach is always the place to unchain these fun toys to hit the hearts of kids straight. These are a wonderful beach accessory for all families with kids. With these balls, they will have fun and there is no doubt that your brand logo imprinted on to them will grab good attention too. With 1.00″ H x 1.50″ W imprint space on one panel, you will be able to exploit the opportunity nicely.
Beach games to add more fun
Plan some beach games and activities to make these balls engage with the audience right away! There are amazing beach game ideas that will let you put people get in action with these balls right away. Playing soccer and volley ball with these beach balls are great ideas to make them an instant hit. The smaller size beach balls are ideal for the soccer game, where as the 6 Inch beach balls will be cool for the volleyball game. There are also plenty of games such as the musical beach balls, rolling the ball under obstacles and playing catch which are few good examples. Give the opportunity for the kids to create their own games too.
Safe and secure promotions
The main factor that makes beach balls a great option for contact with the kids is that they are soft and completely safe. Unlike the real sports balls, these are soft and weightless. Parents will not have any kind of worries when their kids are playing with these inflatable mini beach balls. The smaller size even makes the little ones to maneuver these balls effortlessly. Options like personalized 6″ Beach ball – Green & White and 12 Inch Custom Printed Two-Tone Beach Balls are also other cool options with different size.
Fun Learning in Classrooms
Do you know another great place to engage with the little ones? It's the classroom! Schools, kindergartens etc can make the most of these custom balls to make their activities lot more fun and engaging. Writing down, names, letters, numbers and rhymes into the panels of these beach balls allows to play some interesting games in the classroom too. Get our Custom highlighters to create a double impact during the activity. Write down question or rhymes into these balls and toss them among kids, and let the students answer or sing according to the writings they touch while catching the ball.
Each of these steps or tactics can be executed in promotions in various locations. Travel companies, schools, occasions like workshops and beach events etc are ideal for trying these easy steps to boost the promotions. Make your choice and let us know our experience.
Share and Enjoy