Inestimable Gifts to the Kids Who Matters To Your Business the Most
How much is incalculable to you? People always want to keep a measure of whatever they give, receive or see. When it comes to promotions and brand impressions, there are features that cannot be calculated or measured. You know it is there and it is immense but can't create an exact figure to define it. For the people who are presenting you such support, you should be giving away something equally valuable. We are presenting you some inestimable gifts to your little customers to make them happy and your brand prosperous.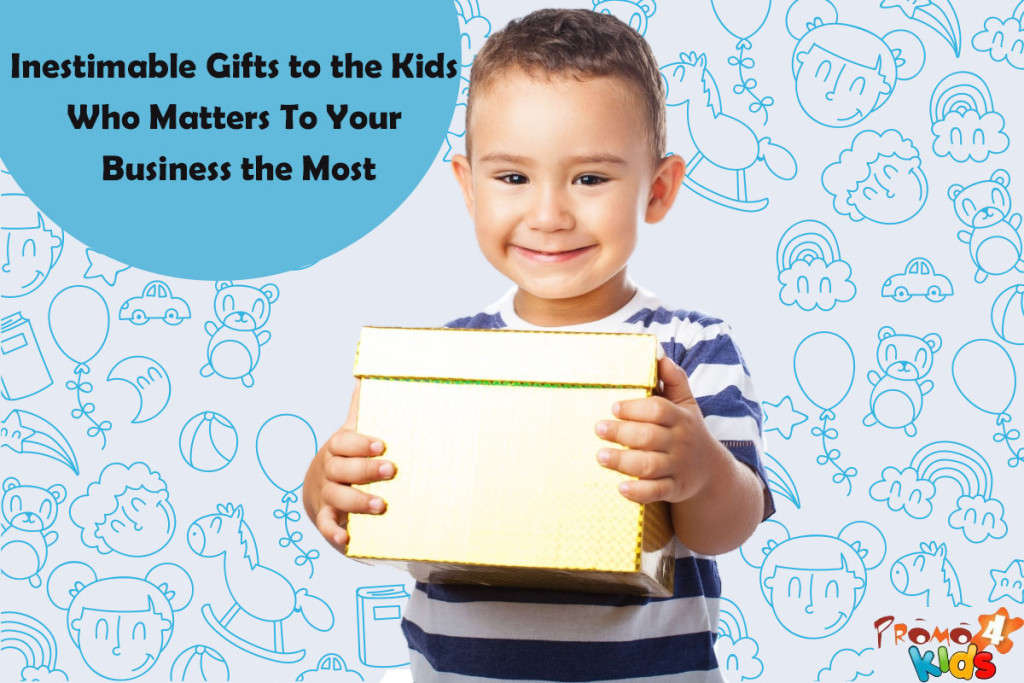 These are not just gifts that will make them happy, but they are very useful products that will make them thank your brand again and again. Before making a list of such products we have researched and analyzed them from various angles, and ensured that they are capable of presenting your brand an amazing image that lasts long.
Fill color – coloring books
Bring color to your promotions and 25% of the job is already done. The best technique to gain attention of kids is to add colors to whatever promotions you are attempting. It can be promo gifts or even the decorations in the promotion venue. Custom coloring books are a wonderful option as these can attract kids like no other can do. The highlight of these promo gifts is that they will let the kids of fill color, which kids love a lot. You will not only fill color to your promotions but also fill excitement to your promotions using these promo gifts for kids.
Invite them to the world of letters – Pencils and Pens
Apart from games and other creative activities, there are also other ways to build a good image for your brand. Custom pencils & pens are such a wonderful option that will help your brand to introduce kids to the letters and language in an efficient way. In a time when kids start writing and learning, they will need these products a lot, by giving these promo gifts in the right time you are creating a permanent label for your brand in the minds of kids.
The best part about these items is that, parents will also love your move to present these gifts to their kids, knowing the positive side of the move.
Be with them in all the fun – Jump ropes
What's the fun without some interesting play things for kids? For brands like sports accessories stores and gaming centers, giving away products like Custom jump ropes will be a smart move. The benefit with jump ropes is that they can be carried in a bag or cover to anywhere and played easily. Kids of all age groups love to play with it.
Follow them to the school – Custom Notebooks
School and other educational institutions are places kids visit daily. Custom notebooks are an excellent promo item that will accompany kids to these places all the time. With amazing and practical features loaded perfectly into these promotional products, there is no doubt that everyone will find these gifts practical. It is all about following your target users everywhere they go. Thus, your brand will be able to claim more brand impressions from everywhere these kids use these gifts.
Kids who matters to your business
How can you ensure the best results from your promotions? Promoting to the right audience or customer group is the most basic objective you need to tick right from the initial stage of promotions. This depends on the kind of brand you are promoting. For some, focusing on general audience will be fine but for few brands, it will be very essential to spot those who have special interests. Finding out which category your brand belongs and which audience determines your promotional success. Anyways, our CPSIA complaint promo items will be an advantage for your promotion for sure.
Share and Enjoy